As promised, here is a photo tutorial on the cloth diapers I am working on for my son. So far I have made three pocket all-in-ones and 2 fitteds. I also whipped up a second hanging pail. I made these diapers from a variety of fabrics that I had in my sewing room. I had some PUL scraps, which I combined with microfleece to create the pocket diapers. The fitteds are a combination of Snappi friendly knit outers and organic bamboo fleece inners.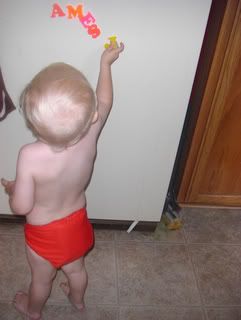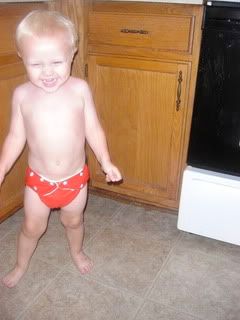 All-in-one Pocket Diapers
I used a favorite diaper as the base for my pattern. Luckily, these dipes have adjustable elastic so I was able to pull the fabric slack and get a good base pattern. I used pattern paper to trace the diaper, which I folded over. I then used the pattern to make diaper cuts from the fabric.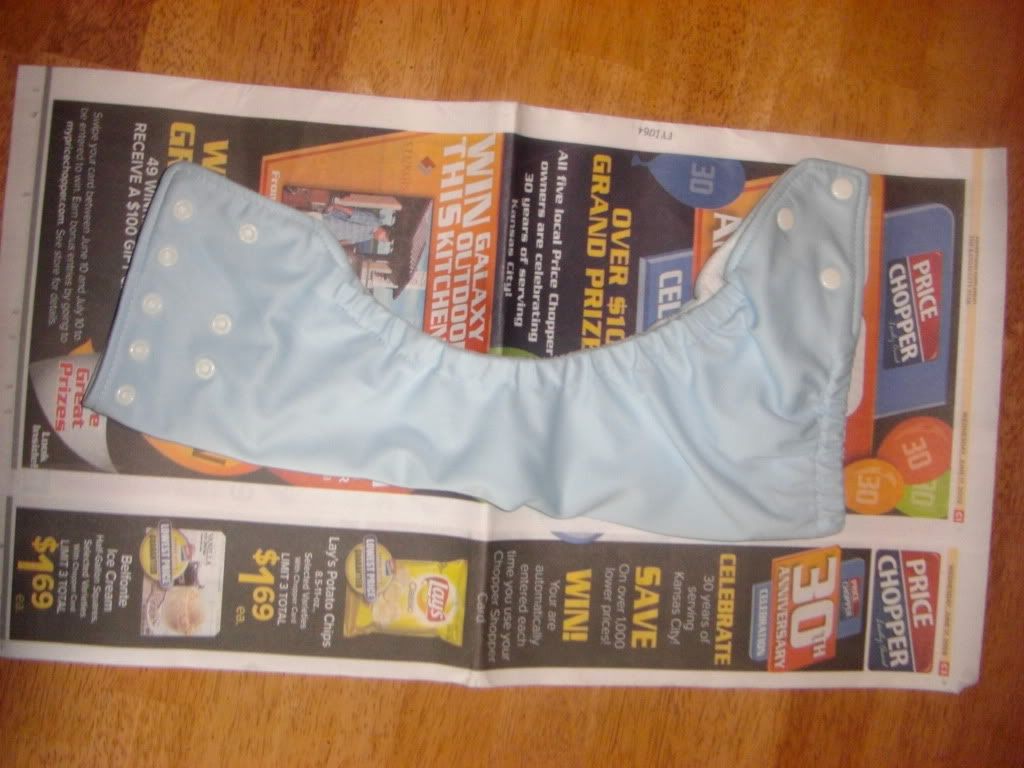 From there, I serged a layer of microfleece and PUL together, right sides together, leaving a pocket opening in the back for stuffing.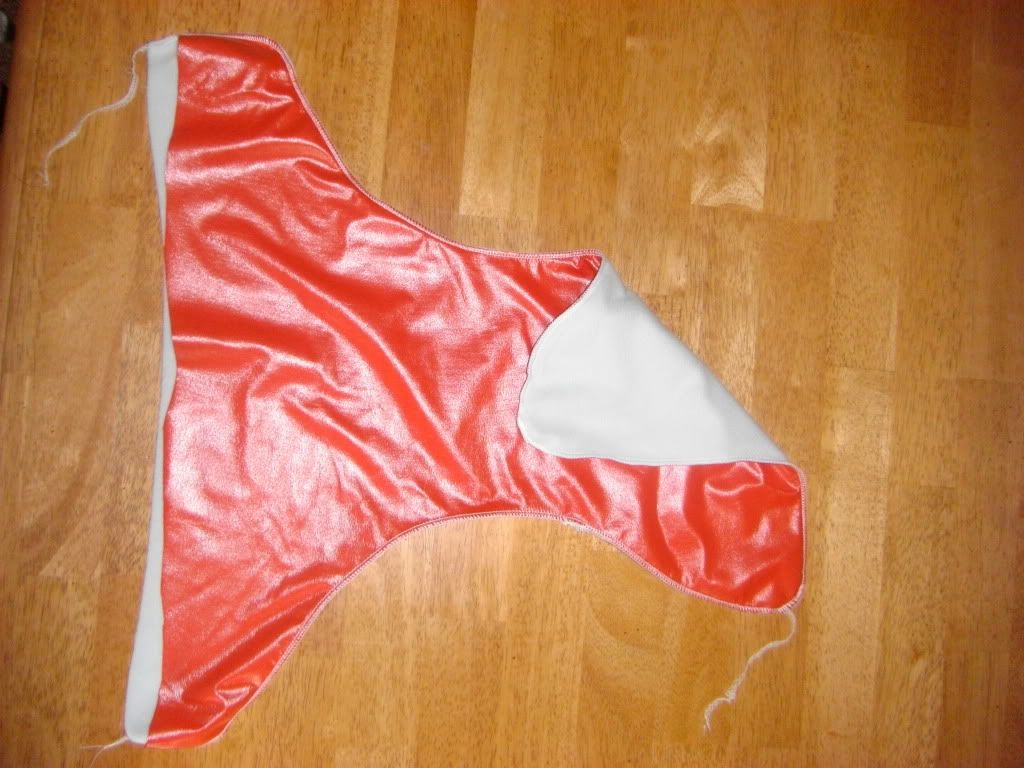 Turn right side out, and mark snap placements. You can press snaps before or after elastic. I didn't notice that it was easier either way.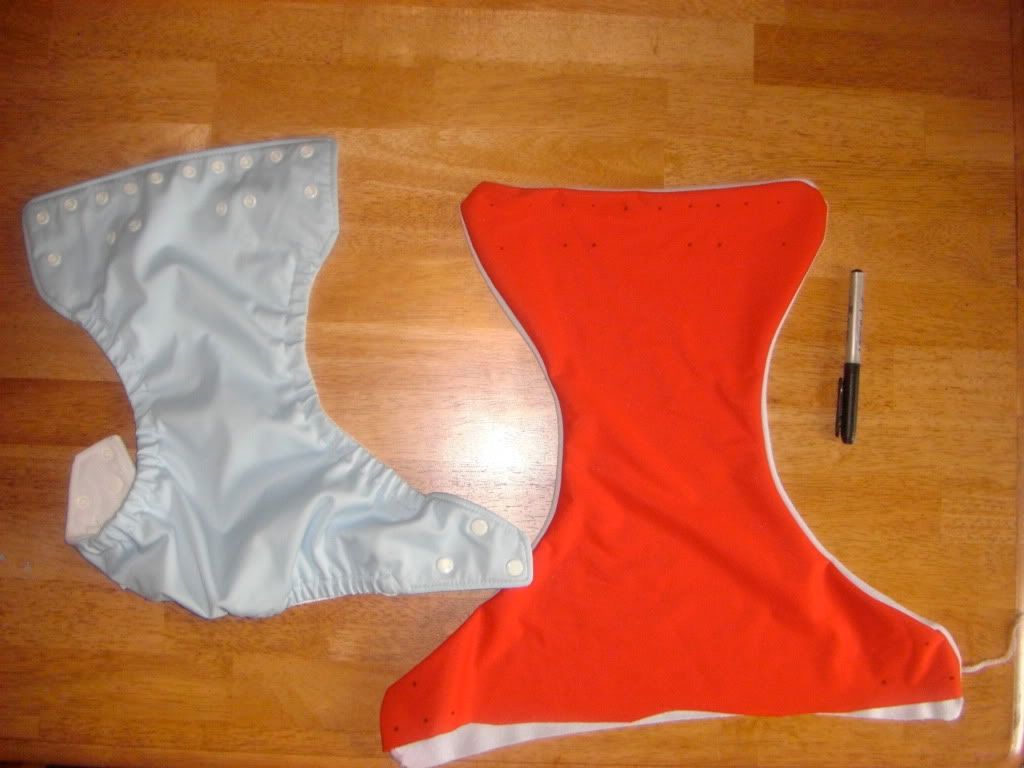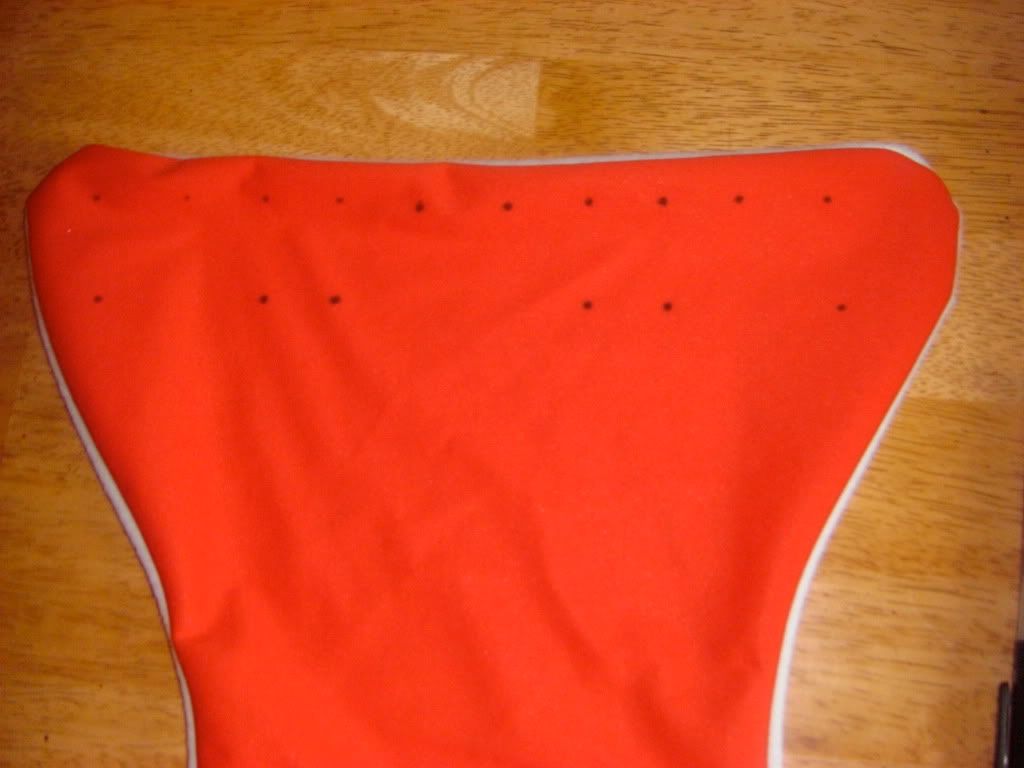 I chose not to do adjustable elastic, so I turned it back inside out and sewed elastic along the leg contours (be sure to stretch the elastic as you sew!)
Stretch and sew elastic along the top of the PUL near the pocket only. This will keep it nice and snug and prevent blow-outs.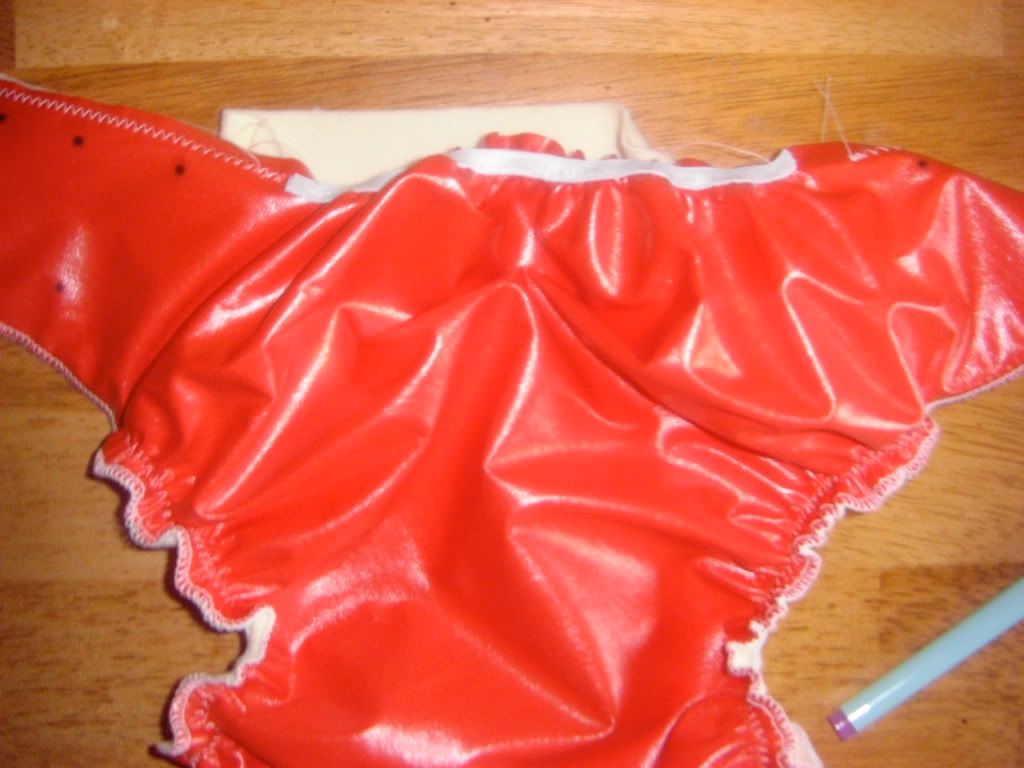 I chose this design and snap placement so I could use these dipes as my son grows and when we add more members to the family!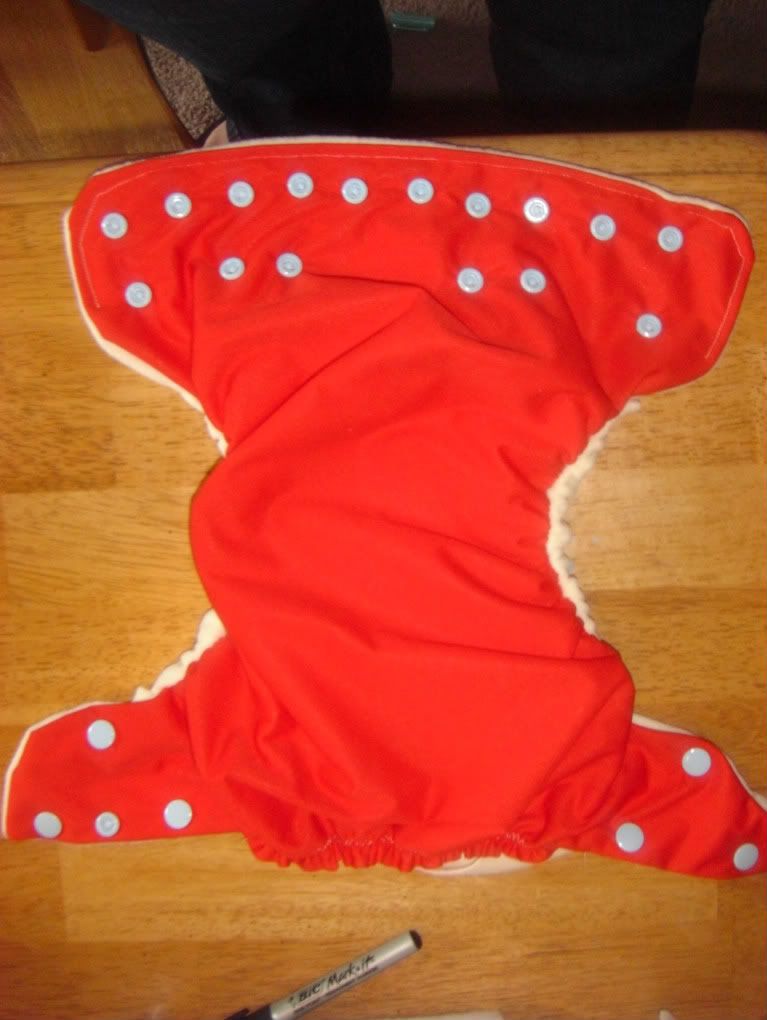 Microfiber Inserts
I picked up some microfiber towels for $1 each at the dollar store, folded over 4 times and serged along the edges! I find microfiber is my favorite stuffing for night time.
Fitted Dipes

I sewed these the same way as the pockets using the knit and bamboo fleece. The bamboo fleece is super soft and has anti-microbial properties.
With these dipes I sewed several layers of the fleece together to create a soaker, which can be attached by snap to the inner layer of the dipe. I can also stuff the diaper if I need more absorbency using the pocket.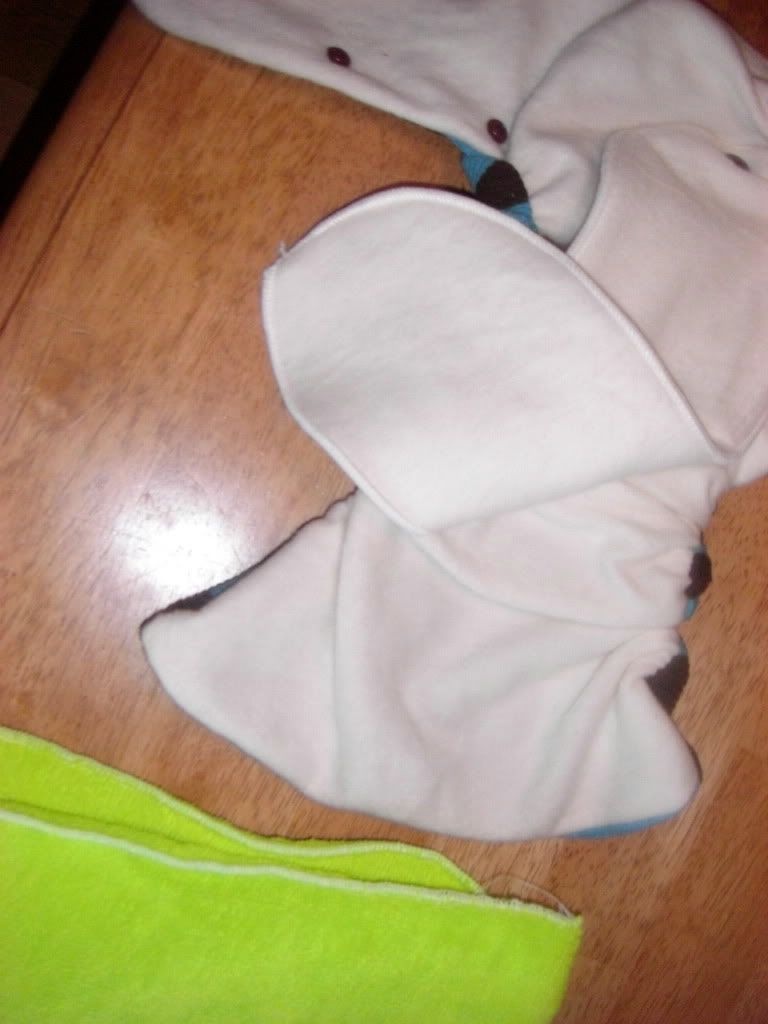 I added snaps to one and left the other without to determine which I prefer. I have already found that the knit works with a Snappi remarkably well!